Trampoline Park Insurance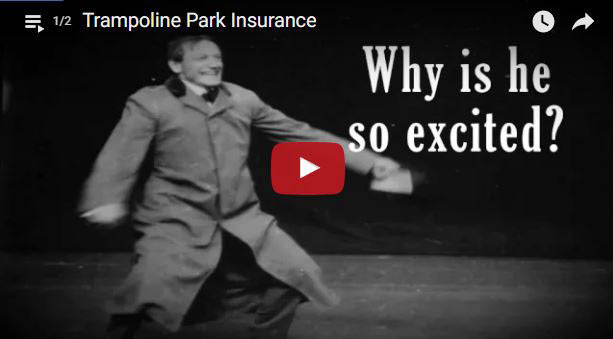 Trampolines parks have become very popular in recent years...why wouldn't they? Every one loves to bounce around! Unfortunately with fun often comes accidents...participants will accidentally run into each other, on someone else, land wrong on the trampoline or various other types of scenarios. This is why trampoline park insurance is so essential for indoor trampoline centers. Cossio Insurance Agency can get you the proper coverage for your trampoline park. Since we are brokers we are able to shop around to find you the best price & even find coverage for your trampoline center if it has other activities as well. For example if you have bounce houses, trampolines & a restaurant we can cover you! Special events at your center? We have you covered for that as well. We have over 35 years experience in insuring the entertainment industry. Our most popular policies are for bounce house rentals, indoor centers, bungee trampolines, mechanical bulls & trampoline parks. It seems like if it is something you can bounce on, we insure it!
Get a free quote on your trampoline park liability insurance, fill out an application today or call us at (864) 688-0121.
Trampoline Park Injuries
According to an article in June of 2015 from ABC News there are almost 100,000 trampoline injuries every year & 22 trampoline-related deaths between 2000 - 2009. The article however did not make it clear how many of these trampoline related injuries were at trampoline parks or on home trampolines. However in an article by medical daily they reported that the Utah Valley Regional Medical center had 52 trampoline park injuries during a one year period. 22 year Stephen Merrill of Utah did not follow the rules while jumping at an indoor trampoline park & ended up breaking the vertebrae in his neck, which left him paralyzed from the neck down. He had jumped into the foam pit head first & landed on his head at the bottom of the pit onto the hard ground. Having participants sign a waiver is an important step, but it will not entirely protect you in cases such as this. If your company is sued could you afford the cost of legal representation? Or the cost of the medical bills in a case such of this? This is just one example of why having insurance & strict safety standards is so important for a trampoline park or any type of activity where there is a risk of injury. Don't risk your business! Make sure you are covered.
Preventing Injuries in your Trampoline Park
There are several steps that a trampoline park owner can take to help prevent injuries inside of the facility. Having a professional inspector inspect your trampoline courts once a year can help to spot potential safety hazards before they become a problem. Employees should also do a daily inspection of the equipment to be sure that there are no tears, gaps in the padding, broken springs etc. Participants should also be verbally informed of the safety rules before they jump. Some safety rules include: Only one person on a trampoline at a time, no flips, no jumping on top of people etc. Of course, the way the trampoline park is set-up & installed can also have an impact on safety. In 2013, ASTM came out with a set of standards for installing, operating & inspecting trampoline courts. Only a few states require these standards at this time, but if you want to lessen your chance of injuries it may be worth taking a look at and implementing in your park.
Sources:
• ABC News "Big Bounce in Trampoline Parks Puts Safety in Spotlight". June 20, 2015.
https://abcnews.go.com/US/big-bounce-trampoline-parks-puts-safety-spotlight/story?id=30551552
• Medical Daily "Kids' Injuries Soar High in Trampoline Parks". August 12, 2013.
https://www.medicaldaily.com/kids-injuries-soar-high-trampoline-parks-doctor-says-its-war-type-injury-or-motor-vehicle-crash
---