Halloween & Haunted House Insurance
Halloween will be here before you know it! That means that it's time to find insurance for your haunted houses, Halloween events, pumpkin patches and zombie runs! Our quotes will be based on the type of attraction you are offering and the length of the event. It is important to have coverage for your property and the customers that will be participating in your haunted house or Halloween event. Although injuries are uncommon, they can happen; trips, fainting spells, heart attacks and injuries inflicted by other frightened patrons are some examples, this is especially the case in a haunted house. Your coverage should cover not only the participants but also the employees. In scary situations (such as a haunted house) it is not uncommon for a frightened person to accidentally (or purposely) cause harm to one of the employees. The risk of injury to customers or employees is what makes haunted house insurance necessary.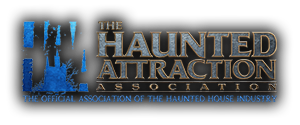 We are active in the haunted attraction industry, so we know what it takes to get your haunted attraction up and running. It helps us to get the best coverage for you! We attend the TransWorld Haunted Attraction Show in March & we also attended the Escape Room Conference in August. We are also members of The Haunted Attraction Association.
Don't get an insurance quote from just anybody...get a quote from knowledgeable agents that know your industry. Get a free quote today! Call us at 864-688-0121.
Applications
Other Coverage
On top of your Halloween insurance or haunted house insurance policy there are some additional policies that you may need to make sure that your business is fully covered.
Workers Compensation
Inland Marine (Property)
Commercial Auto
Cyber Liability Coverage